Services
At SBSI, our goal is to grow our company by being a leading provider of an extensive range of technology-based business solutions. To accomplish this goal, we strive to constantly improve upon our technological skills and effectiveness in current services, while expanding into new ones. Our focus is in providing fully customizable technology solutions in the areas most in demand by successful companies. We aim to eliminate the worry and headache that technology issues can often bring to our clients, so that they can make better decisions and keep their customers happy.
Core Competencies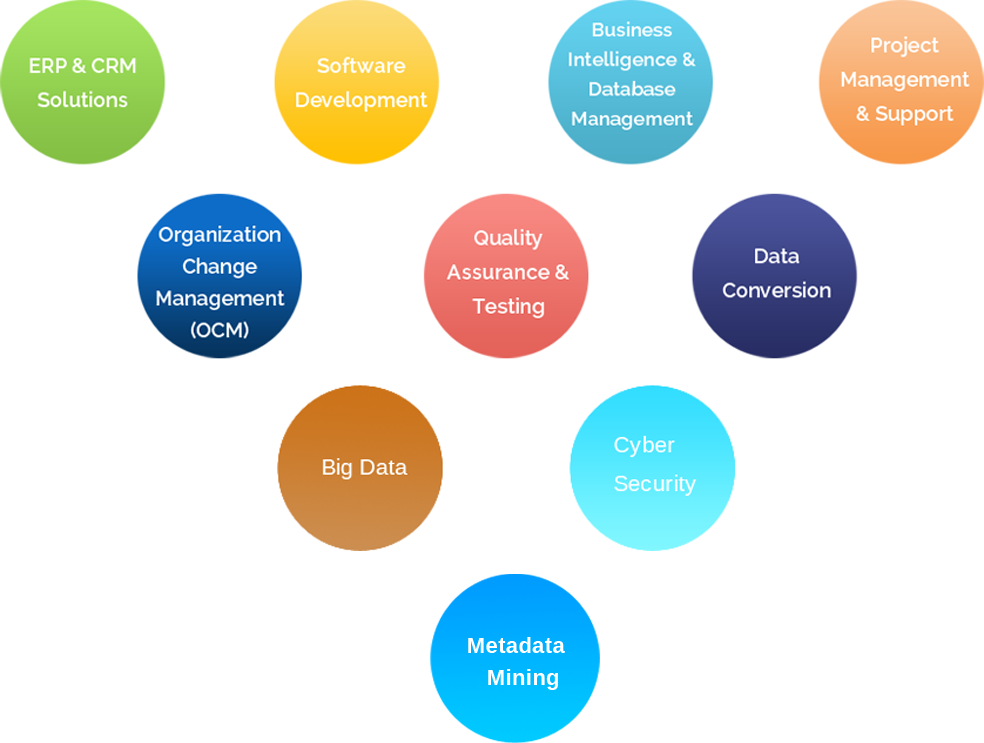 Our Competencies Allow Us to Provide Value in the Following Ways:
We offer enterprise resource planning and customer relationship management services to help our clients think more on big picture issues rather than focusing on functionality or efficiency issues.
We develop custom software to automate tasks that may now require painstaking and error prone brute-force methods.
We can put in place the infrastructure needed to facilitate business intelligence through databasing, so that previously unavailable insights can come to the forefront of decision-making.
Our project management and support teams can lead or help manage endeavors of all priorities and levels of ambition.
Our change management team can guide companies through difficult transitional phases.
Our quality assurance and testing teams can provide objective tests to help ensure that client processes are running as efficiently as possible.
We can make data and information as accessible and utilizable as possible.
Why
SBSI

?
We have experience across all of today's platforms and technologies.
We can provide top-quality resources for projects of all levels of complexity and duration.
Our recruiting teams focus on finding the talent most in demand by the industries we serve.
We strive to build long-lasting and mutually profitable relationships with our clients.
We offer many types of flexible billing arrangements.
We utilize multiple development centers to allow for continuous skill building and talent augmentation in our employees.